Order Winnebago,  Itasca and Workhorse RV Parts
Why Buy Winnebago Parts from Lichtsinn RV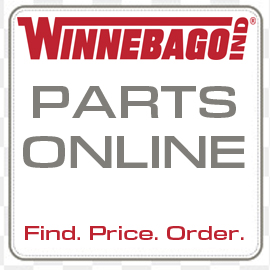 Being the Closest Dealer to the Winnebago Factory Affords us the Opportunity to Provide you with Speedy Delivery of Parts from our Warehouse and Winnebagos.
Enter your Winnebago part number to get an ONLINE PRICE and place your order - we will contact you for payment and shipping information.
Use our Satellite Finder to select the RV Satellite that is perfect for you!
1-3 day shipping is available on all in-stock parts, whether they are in our warehouse or at Winnebago.
                            We ship parts throughout the country as well as internationally.   
                         We use UPS, US Mail, FedEx and Motor Freight.
Our staff has over 95 years of combined experience in RV Parts.
Visit our Wholesale Discount Parts Page for great deals on select Winnebago parts.






We offer Winnebago, Itasca and Workhorse parts at competitive discounts. We offer fair shipping quotes, and you can avoid sales tax on out-of- state shipments!
Click Here to Order Winnebago Parts Online
Prefer to email us?
Fill out the information below and a sales representative will contact you as soon as possible during business hours.
Click Here to Order Winnebago Parts Online
Lichtsinn RV Winnebago Parts, Itasca Parts, Winnebago Touring Coach Parts and Workhorse Parts
RV PARTS AND SERVICE
Monday-Friday 7:30am-5:00pm CT
RV SALES
Monday-Friday 8:00am-5:30pm CT
Saturday 8:00am-3:00pm CT

Lichtsinn RV carries a huge selection of Winnebago, Itasca, and Winnebago Touring Coach parts so you can find the part you are looking for! 
Winnebago models that we carry Winnebago RV Parts for include: the
Winnebago models that we carry Winnebago RV Parts for include: the Winnebago EKKO, Winnebago View, Winnebago Navion, Winnebago Minnie Winnie, Winnebago Spirit, Winnebago Vista, Winnebago Sunstar, Winnebago Adventurer, Winnebago Forza, and the Winnebago Journey .  Discontinued models that we carry Winnebago Parts for include: Winnebago Rialta, Winnebago Era, Winnebago Boldt, Winnebago Paseo, Winnebago Trend, Winnebago Paseo, Winnebago Outlook, Winnebago Vita, Winnebago Fuse, Winnebago Aspect, Winnebago Cambria, Winnebago Brave, Winnebago Access, Winnebago Via, Winnebago Vista LX, Winnebago Sightseer, Winnebago Sunova, Winnebago Chieftain, Winnebago Voyage, Winnebago Intent, Winnebago Vectra, Winnebago Tour, Winnebago Horizon, Winnebago Grand Tour and more.
Itasca models include the Itasca Navion, Itasca Spirit, Itasca Sunstar. Discontinued models that we carry Itasca Parts for include: Itasca Reyo, Itasca ViVa!, Itasca Cambria, Itasca Sunstar LX, Itasca Sunova, Itasca Solei, Itasca Ellipse, Itasca Ellipse Ultra, Itasca Suncruiser, Itasca Tribute, Itasca Latitude, Itasca Meridian, Itasca Impulse, Itasca Horizon, the Itasca Sunflyer and more. 
Lichtsinn RV also sells Winnebago RV Parts for the Winnebago Touring Coach, Class B Line of Winnebago Motor Homes which includes: the Winnebago Travato, Winnebago Revel , Winnebago Adventure Wagon and the Winnebago Solis.

This is not a complete list of models we carry Winnebago, Itasca and Winnebago Touring Coach motorhome parts for, but includes the primary models we get requests for.